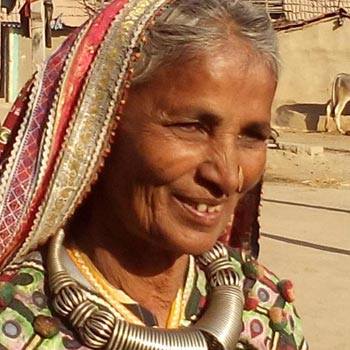 With the knock of modernization in India, finding the old culture, traditions as well as the ancient people is not an easy job. Though, there are quite some states in India where one can energize himself and have a preview of the old Indian people and their simple way of living. One such Indian state is Gujarat. Apart from unchanged beaches, medieval edifices, and rich Indian values and tradition, the state is well known in the world for its tribal life.
Gujarat Tribal Vacation Package will allow you to meet different tribes of the state and closely witness their lifestyle, culture, and traditions. This travel package will give you a chance to slip into the lifestyle of Gujarat.
Places to visit and their qualities
Gandhi Ashram,
Located on a quiet peaceful stretch of the Sabarmati River, Mahatma Gandhi set up a simple retreat in 1915.
Poshina
Explore the villages of Poshina. Here, you will meet with the Garasia tribal. The village of Poshina is a place for several artistes the tribal arrow crafters, and the bazaar is famous for silver tribal Jewellery, potters, blacksmiths ornate sheathed daggers and terra cotta horses.
Danta village
Here, you will find the Dungri Garasia tribes.
Dasada
The village is famous for its Patola weaving by Salvi community. Here, you will see how they work on weaving and let of Patna fabric come out.
Rani Ki Vav,
Here you find Patan Step Well, designed by the queen Udaymati, the wife of Bhimdev. These can be considered as the greatest example of an architecture for water wells related to Gujarat.
Little Rann of Kutch
Here you can visit to see the renowned wild Ass. Also, you will be able to see other animals like Blackbuck (Indian antelope), Nilgai or Blue Bull, the graceful chinkara, Indian Wolf, Desert Fox, Indian Fox, Jackals, Desert, and Jungle Cats, hyenas and in migratory birds like Flamingos, Pelicans, Ducks, Cranes, and Storks etc.
Hodka
The Hodka is the Gujarati word 'Hodi' which means 'boat'. The villages are considered as jheels. This place is famous for its incredible stitching, mud work, and leather craft.
Ludiya village:
Ludiya village is packed with Harijans and Muslims. Monsoon farming, cattle rearing, intricate wood carving, intricate embroidery work, mud-work, and wall painting are the main occupations of habitats in this region.
Bhuj
Here, you will find their artisans in weaving thick shawls and blankets. The ancient tradition of weaving shawls and blankets from coarse sheep hair came into existence generations ago essentially as a form of barter.
How does an expert tour travel company help?
Search for the best travel company online among others with the following features:
• User-friendliness
• Variations in package
• Fulfillment of commitment
• Consider clients' Feedbacks
• Better Classification
• Customer-centric approach
• Affordable options for all sects of society
How to book Gujarat tribal tour packages?
You can simply contact the travel agents for heritage tour in India. They'll design your itinerary and give you the customized package for the comfortable tour. You also enjoy:
• Fixed departure and transfer assistance
• Easy cancellation and booking
• Family trips, holidays tour, and honeymoon tour
• Pickup drop to airport, guide, and driver